In the year and a half I've been open I've had a lot of requests for job shadowing. The interest is only increasing (which is great and flattering), but I thought it would be a good time to address it...and address why I do not do them. I get it, job shadowing is a great chance to get a glimpse into a future career, but my situation is a little different than most businesses.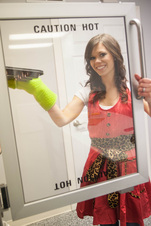 Legality
One I don't do shadows is for legal reasons/liability reasons. I have rules and regulations
to follow and while I could take the time to go over everything with whoever is there, it's also a big liability for me to have someone in the bakery. Plus, I honestly don't know what regulations would apply to someone shadowing. My big ole oven gets very toasty on the outside. So even though it says "caution hot," I tap my arms on it all the time and get burned. Having someone in there who isn't use to all my equipment is unsafe and I don't want someone getting hurt and having that fall on me.

(Photo by Kelsey Jean Photography)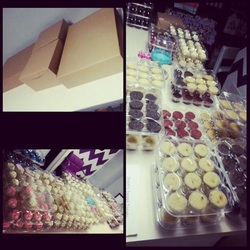 Crazy schedule
The BIGGEST reason I don't do shadowing is because of my schedule. My schedule is crazy, never the same, and changes day to day (and sometimes changes from morning to afternoon!). If you've read my previous blog posts, you know that I have another job. So when I don't have orders to fill, I'm not around. Sometimes I'm at that job in the mornings and baking in the afternoon. When I do have a full day of baking, the days are usually loooong. I'm up and baking by 4am and once I'm in the zone I don't like to be disturbed. I work alone and like to stay organized, on task, and go, go, go. Having someone shadow me would be very hard and complicated for me. Since I'm the only worker, I have a timeline that I have to stick to. Having people around slows me down, which is something I cannot afford to have happen.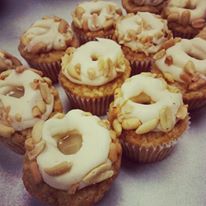 Shhh it's a secret
I like to be honest on this blog....so I'll be honest and say part of the reason for me not shadowing is my recipes and methods. I know, I know...to learn a craft people like to watch others...but I am very protective of my recipes and methods. And for good reason. I have baked other places before and carried my recipes with me to do so. I brought them with and took them home. But they were left unattended at some point. Guess what happened?! I had a place steal one of my most prized recipes! Of course not everyone would do something like this, but seeing me bake or seeing a recipe or special ingredient just once, can start something. One person talks to another..when told "don't tell anyone," that person often goes to just one other person and says "don't tell anyone but..." and on it goes. I won't even give my cutout sugar cookie recipe to my husband's aunt...and she lives in Florida! So I may be a little crazy about this...but my recipes and methods make my business...so I get a little protective.
Even though I turn down shadows, I am more than happy to do interviews/ answer questions for school projects about my business, career, etc. (and have done so). I also participated in mentoring day last year where students were scheduled to come in and got to learn about my business and I walked them through decorating a few Halloween themed cupcakes. I've also gone to a classroom to give presentations on my business or do a tutorial with a class. I'm working on doing more things like this in hopes of giving students a shadowing experience without them actually having to come into the kitchen for my crazy day to day baking. If you haven't noticed...I like schedules and predictability. Shadowing throws me off. So if I can give students shadowing in a planned scheduled form through events like mentoring day or interviews, I do it. I'm sorry if you have tried to do a shadow with me and were disappointed in not being able to do it. Like I said, I'm more than happy to do an interview and am working on events to accommodate students.

Thanks for another week of orders!