I bet when you saw the title of this blog post you were thinking one year of business....but I meant one year of marriage! This past Sunday was my one year wedding anniversary so I thought it would be the perfect time to tell you a little more about my biggest supporter, number one fan, and cupcake taster. My husband and the other half of Steph's Sweet Treats!

-Side note: Quick shout out. The amazing photos throughout this post come from my photographer Kelsey Jean Photography. You can contact her at 608-214-5357 or kelseyjeanphotography@hotmail.com. Give her Facebook page a like while your at it too. Do it!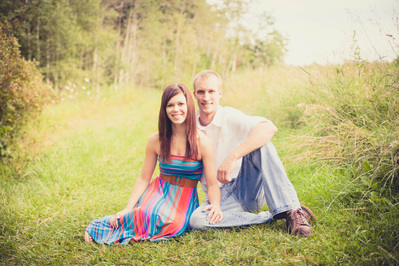 So by one year I really mean 10. What do I mean by that? Even though we just had our one year wedding anniversary, we've actually been together for 10 years. We are high school sweethearts. I actually had a huge crush on him in 8th grade...sorry I digress. High school sweethearts are rare, but oddly enough our class has five or six sets of high school sweethearts who got married in the past few years or are about to be married. It seems like we all dated for an eternity before actually getting married. Something I am now very thankful for.

I'll be honest and say dating for years and years is not always something I saw the bright side of. When everyone around you dates for a year or two and gets married and you've been together for way longer than anyone you know and aren't married, it can be a little tough. But the thing about being a high school sweethearts is that you literally grow up together. You go through petty high school dramas, moving out of the house, getting careers, homes, etc. That's a lot of changes! Most people get married a year or two into a relationship and have to weave their way through these new aspects of life and new aspects of a person. We got to go through a lot of that before getting married. We've gone through ups and downs, figuring out life...you know, typical life problems.

Don't get me wrong, I know things will still come up the rest of our lives and things won't always be rainbows and butterflies, but having dated so long, I feel like that experience makes you pretty strong since you've already hashed out a lot of problems. I'm in no way saying high school sweethearts or long term relationships before marriage are in any way superior to anyone else's. I'm saying, for me personally, having the chance to work through so much before getting married, worked for me and made us stronger. I also realize, it isn't the case or circumstance for everyone. Everyone's story is different and I just want to share ours with you.

And let me tell you...as soon as I came to the acceptance that I was perfectly happy and didn't need marriage...we had a house, cat, dog, and a stronger relationship than ever..we got engaged! It was the last thing I expected. We had just gone through a small home renovation. If you've done any home renovation you know it's stressful and takes quite a bit of teamwork. I don't know if this experience is what triggered Aaron (my husband) to get engaged, but whatever it was, I'll be forever grateful for. Because even though I accepted the possibility of not ever getting married, being married has brought us even closer.

I always joke that it's a miracle Aaron hung on to me so long since he likes to trade things in pretty regularly....4-wheeler, dirt bike, house, truck, etc. Well he's hung onto this last 4-wheeler for quite awhile so it must rank well too. He always shrugged off other people's questions about marriage, so when he asked me to marry him (with cupcakes!) my first response was shock and I said "since when??" And then of course I said yes!

Warning! Mushy picture ahead. Couldn't help but share this one. I feel like Kelsey and sun flares have become a thing for our photos. And I love them!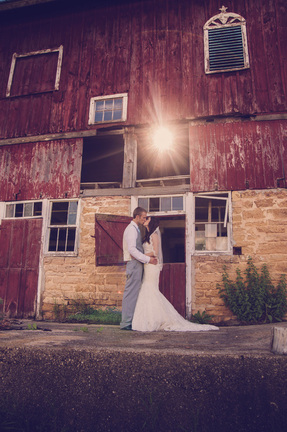 I'm sure you've realized by now that I like organization and planning. My husband is pretty opposite of this. Which makes him pretty awesome for putting up with the craziness that is my Type A personality. I mean..come on...we got engaged, planned a wedding, and started a business in a little over a year's time. That's a lot! But boy oh boy did my need to be organized come in handy. I like to do things myself, but Aaron is always there ready to help if needed, or force his help when I'm reluctant to accept it and he sees it will ease my stress. He painted walls at the bakery, did some dry wall sanding, went on equipment runs, and still helps out by cleaning the grease trap, going to get supplies, and doing the occasional sink full of dishes.

Even if he's not there to physically help me, he's always there emotionally. Whenever I have a long day, stressful event, or doubt myself...he's there. (And of course he's there to taste test new cupcakes) On a more serious note, I honestly don't know how I could stay sane without him. I've taken on a lot in the past couple of years and he has always been nothing but supportive. He has literally let me chase my dream. It is scary to start a business, especially financially, but he believes in me...so he never shows any fear or doubt. Him having my back is a huge key to Steph's Sweet Treats continuing to be a success.


Being married to someone who owns a business probably isn't easy. Especially since I'm the only person running it. I'm at the bakery for really long hours, come home exhausted a lot (which makes Friday nights not so much fun most of the time); I'm always talking about ordering something, the latest cake/order, or anything bakery related, always returning calls and answering questions, etc. Yet there he is...he's even dedicated most of his Saturdays to delivering and setting up weddings with me. Who knows...maybe I can even teach him to bake so he can help me and I don't have to give my secrets to anyone else! Ok, maybe that's a stretch...or is it?? I know he could do it and I know he would help me if he could. So maybe I'm not too far off in saying that. Don't panic Aaron. I won't be throwing you into the kitchen for my open day baking :)

Warning! Another mushy picture below. But it's another sun flare so I had to share. Plus I added a few more photos from our one year anniversary session since Kelsey does such great work!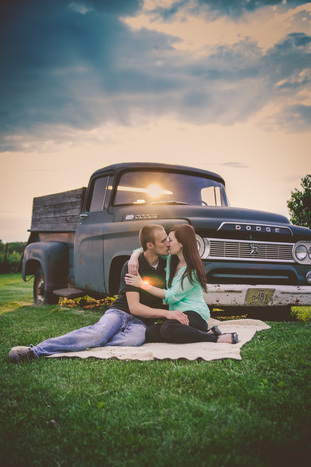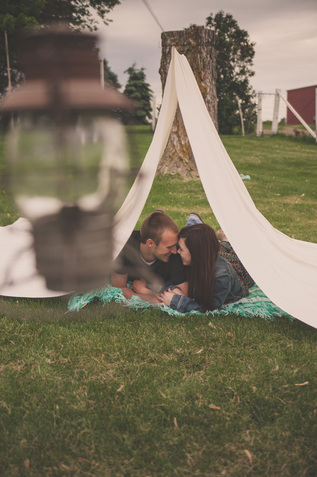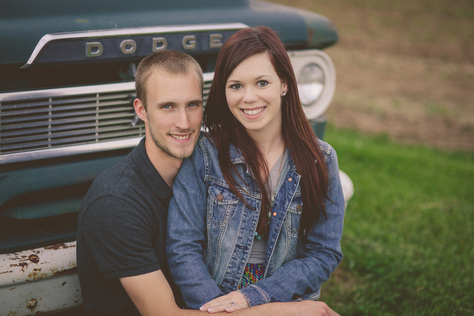 Lastly, I just want to say happy anniversary to my husband again. Thanks for being there with me through this crazy business journey, being my biggest fan, loving me for me, and being as goofy as I am. In 10 years we've grown a lot, learned a lot, and been through a lot. All of which have made us who we are today and has made us stronger. Life isn't easy, but with you by my side, I'm confident we can handle it. I love you!!

Thanks for reading my mushy blog post everyone and thank you for another week of orders! I hope to see you all at my open day Friday!