With it being the holidays I thought I'd share a few of my favorite baker finds with you. These items would make a great gift for the bakers in your life, or if you happen to be the baker of the family, add them to your Christmas list or treat yourself! So here's a little baking gift guide for you this Christmas. They aren't in any particular order, just all things I love!
1. Baking jewelry!- So this isn't something I found myself...it's actually an amazing gift I got from my best friend for my birthday last year. You can find all kinds of unique, hand-crafted, custom baking jewelry on
Etsy
. My necklace has measuring spoons and a cupcake tin on it...I absolutely love it!
Some other baking jewelry on Etsy includes:
- For a necklace similar to mine click
here
.
-Rolling pin and birthstone
necklace
.
-Bangle
bracelet.
-Whisk
earrings
. These make me smile!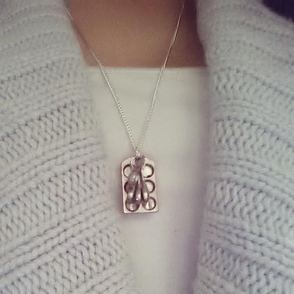 2. Food Network Magazine
subscription
- This is my favorite magazine! You don't have to be a baker to get this magazine...you can love to cook or just be a foodie. Every month there are great articles, recipes, and fun facts. It's probably the only magazine I actually read rather than flip through and look at pictures. Tip: If you give or get a subscription, buy a three ring binder and page protectors too. Why?? Because let's face it...you don't want to keep stacks and stacks of magazines around. As you go through the magazine rip out the recipes you want and keep them in the binder. If you don't want to rip them out right away, tab them and go back through when you get a small stack. I find that I actually use the recipes more if I do this and it eliminates having to go through and find where the heck that recipe was.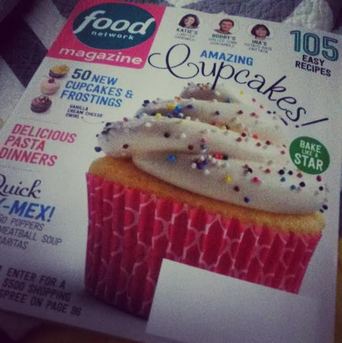 3.
Crocs
- Okay, okay, so Crocs may not be the cutest shoes ever, but if you stand for loooong periods of time...you really can't beat the comfort. I've tried! I've had a variety of athletic shoes and nothing cut it. Nike foam/cushion flip-flops are a close second (especially in the summer), but the Crocs have really been a lifesaver to my feet and even my back. So if you stand for long hours, or even just want something to wear around the kitchen at home instead of going barefoot on hard floors, try Crocs. For real....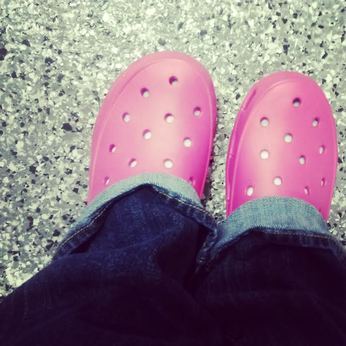 4. KitchenAid- If you want to give one of the best baker gifts EVER, go for the
KitchenAid
. It's a more expensive gift, but worth every single penny in the end! I didn't know I needed one until I got one...now I couldn't imagine life without one. Plus, there's sooo many great attachments. My personal favorite-the ice cream maker! What?! Oh yea...I have an ice cream maker attachment for my KitchenAid at home! (Thanks mom!) I am an ice cream addict so this thing is either the best thing ever invented or my biggest nightmare since ice cream can always be available! Which reminds me...I think I need to go make cake batter ice cream after this! Hey you could even win a KitchenAid if you enter my raffle! You only have until December 30th to get your tickets!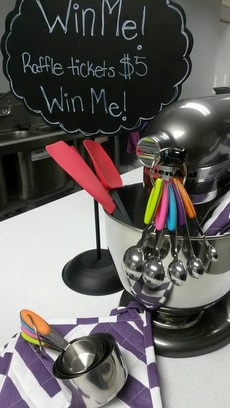 5. Aprons!!!- You probably know by now that I have a bit of an
apron
addiction...I love them. Not just because they help me from not getting covered in flour and powdered sugar, but they are just cute and fun. If you have a baker or cook to buy for this year, start out their apron collection by getting them an apron or two. (My collection has grown since the picture below!)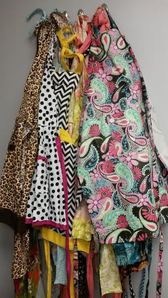 Other go to gifts for bakers:
-
Stack-able cooling racks
(great for an at home kitchen with limited space)
-
Pan set
. What baker wouldn't want some new pans?!
-
Oven mitt
. A silicone one protects you the most and is easy to clean.
-
Kids baking set
. Great way to get the kids involved or gift to the little baker of the family.
Thanks for another week of orders and if I don't see you for holiday orders next week, have a very Merry Christmas!